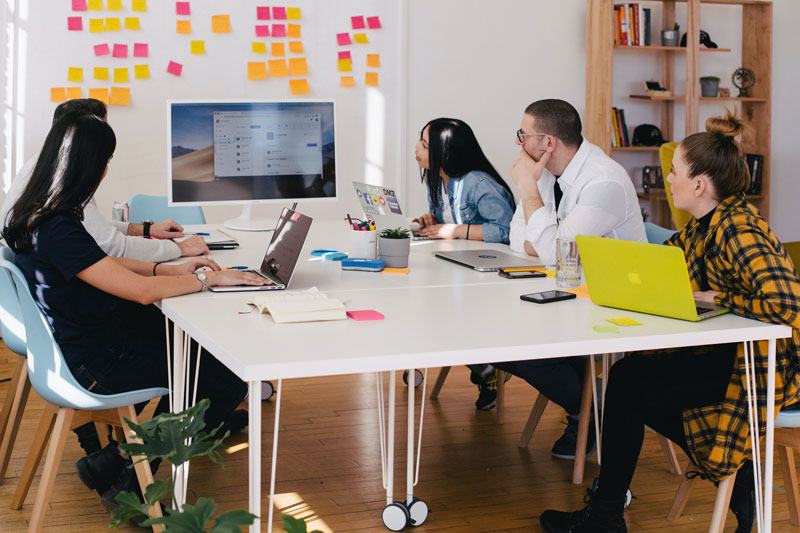 09 Dec
Important Considerations When Developing Your Team
Pharmaceutical, biotech and medical device training
Is your team just running? Or are you proactively developing their skills and knowledge to help them run faster?
The life science industry is an ever changing and fast paced environment. To stay ahead of competition, to meet deadlines and ensure successful projects teams and organisations must be continually developing and adapting.
One of the fundamentals of management and leadership is steering individual accomplishments towards organisational objectives, generating teamwork that is the fuel that allows ordinary people to attain extraordinary results. This is critical in the life science industry where employee knowledge drives business success.
With so many responsibilities, meetings and engagements managers often overlook their team's development, using a 'business as usual' mindset. However, if executed effectively, it can greatly improve team performance.
Below are three key steps life science managers should consider when planning team development.
Understanding the teams needs
This can be done at many levels but to effectively understand your team's needs you need to consider this from both an individual and team perspective. Focus on individuals' strengths and weaknesses and likewise as a team. How do these strengths and weaknesses impact on your objectives and projects for this year?
You should also consider getting some input from the individuals within your team. Having conversations about development with your team during regular reviews and meetings. You can also create a needs analysis form where you ascertain your team's goals and training needs. This can be sent via email and might provide you with some interesting insights. Often individuals see their strengths and weaknesses very differently and may have different development goals compared to your overall plans for the team.
Lastly, an area which is often missed is future proofing your knowledge retention. Consider you are a football manager and you only have one striker in your squad. Unfortunately, they get injured in the first game of the season. You must now embark on the season with no striker making your season difficult. Similarly, in a life science team, people move on for various reasons, unfortunately get ill, go on maternity leave etc. Remembering your team are all human and will not be available 100% of the time.  It is important that you have people capable of immediately filling these gaps to sustain continuity. Think about succession plans – ask yourself what the plan is if a certain person decides to leave the business. If you want another person to take on that role then consider what knowledge and skills, they must learn to slot in seamlessly.
Team Resources
Before jumping into looking for an external provider, always consider what resources you have available internally. Often a lot of development can take place using the resources and knowledge of the team you have in place.
Could there be an opportunity to create an internal SME for a particular area or topic, giving them the responsibility to pass their knowledge onto the rest of the team? Perhaps a from of a mentorship programme amongst team members or 'lunch and learn', an opportunity for the team to take it in turns to share their area of expertise. This can depend a little on the team you have and the personalities involved but creating a more collaborative environment where your team is open to supporting and developing one another is hugely beneficial.
Matching learning methods with team needs
There are various learning tools, techniques and methods to consider then organising team development. Each team is also made up of individuals who each have preferences over learning and development methods. For example, some people prefer classroom over online. Others like reading case studies and others prefer working in groups on case studies. Also bear in mind people's workloads as some may be exceptionally busy and unable to commit two days training. However, they could participate in online bitesize sessions.
There is also not a limitless budget so some questions to consider – how specific to the individual are these? Is there a common theme or need amongst the team? What is the level of urgency? What is my team's availability? List in priority what areas are going to enable your team to effectively meet its objectives and targets for this year. Make sure to factor in individual needs and learning preferences. Once answered you will start establishing where to focus time and money first as well as the most effective way of delivering the training.
A successful team does not come into existence by accident – they are built and constantly critiqued for performance improvement gains. So, ask yourself again, are you doing the best you can to develop your team?
Written by Daniel Harding
Daniel is a Director at Educo Life Sciences and has experience developing team training solutions for (bio)pharmaceutical and medical device clients. He has helped clients achieve business objectives with learning programmes that meet their specific needs and requirements.