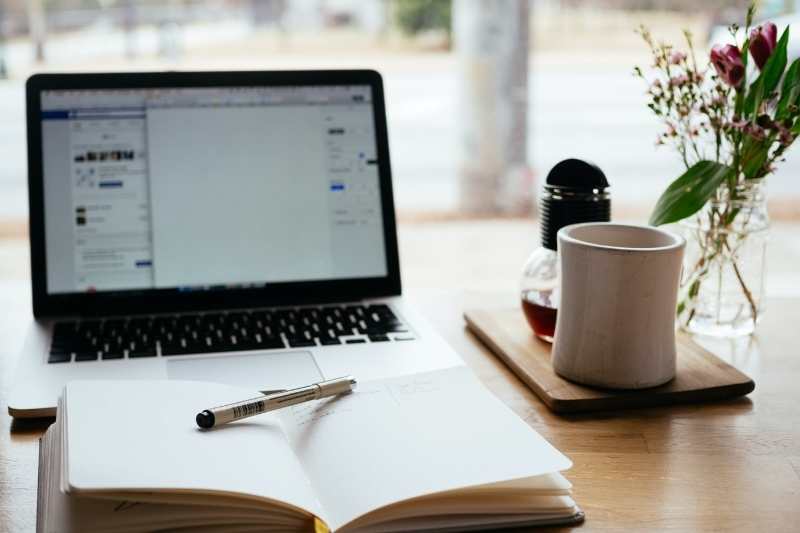 26 Jan
Benefits of Live Online Training
In the pharmaceutical, biotech and medical device industries
Training plays a major role in the development of individuals and teams in the pharmaceutical, biotech and medical device sectors. Professionals must continually update and develop their skills to stay on top of an ever-evolving sector where techniques and regulations change.
One training approach is live online learning. Online learning has been growing in popularity for the past 10 years with both live and on-demand courses. An on-demand course is a typical e-learning that can be done anytime, anyplace by the learner. Live online training is delivered LIVE making use of technology such as MS Teams or Zoom to create a virtual classroom.
Live online learning has seen a huge increase, driven by the COVID-19 pandemic. Many learning providers have switched their classroom in-person to a live online delivery. In addition, many online pharmaceutical, biotech and medical device companies have also switched their internal training to a live online format.
Below highlights the top 5 benefits of a live online training course in life sciences.
1. Interaction and engagement with the trainer and other learners
A live online training course should be designed to be as interactive as possible, mimicking a classroom environment. The platform used dictates the level of interaction available during the delivery of the course. Most have video, chat, polls/surveys, whiteboard and breakout room features.
Live online learning enables the learners to have direct access and contact with the trainer and peers during the delivery of the course. Like a classroom course, you as a learner can ask questions and seek clarity on difficult to understand topics. The video and chat features help make this interaction possible. With a good moderator and experienced trainer, the course can quite often feel as engaging as a classroom environment.
Features such as polls and whiteboard add another layer of interaction which facilitates learning. Used frequently enough alongside open-ended questions and discussion topics these features help the learner engage with the materials. We have all been guilty of staring at the screen watching the presentation but not taking any of it in. These features keep learners on their toes and engaged with the trainer and the content. Ultimately this means the learner will learn more from the learning experience.
Breakout rooms should be used in live online delivery and are great to facilitate group work, tasks, case studies and sharing of experiences. Used correctly by the trainer and moderator they can help facilitate discussion, group work and bring significant value to the learning experience.
2. Flexibility around your role
Job functions within pharmaceuticals, biotech and medical devices are diverse. They range from office-based roles to those working in aseptic production environments. Time available at a computer varies considerably as professionals must juggle laboratory or manufacturing work. The sector is also under time pressures with professionals having a lot to do but no time to do it. Due to the nature of the life science sector, training remains critical for individuals and teams regardless of these time pressures.
A good live online delivery programme should be broken down into bitesize sessions and delivered over multiple days. Unlike classroom training this flexible approach minimises time away from the day-to-day role. It avoids the learner returning to work after the training and playing catchup with a huge inbox of unread emails and a long to-do list.
The bitesize delivery approach also allows learners to reflect and apply the learning materials in their place of workplace. Reflection is essential to development and with time between sessions learners can reflect, review and identify areas they are unsure about. At the next session they can ask the trainer to cover those areas again.
3. Access to online learning features
We all learn differently. Some of us prefer to read and learn at our own pace. Others favour live materials such as classroom training and structured learning journeys. Ultimately it is best to have varied learning material to keep the learner engaged.  
Most live online courses are delivered through live platforms like MS Teams and Zoom. However, a good live online learning course will take advantage of the fact that the delivery is 100% online, meaning other online learning features can be used. These include portals, recordings, on-demand content and forums. This provides the learner with a varied learning experience combining both live delivery with on-demand online features.  For example, if on-demand materials are available the learner can access these anytime to refresh and update their knowledge. When forums are used, the learner can ask the trainer questions in between live sessions.
4. No time wasted traveling
Time is saved with no travel required to and from the training course. Classroom training typically requires the learner to be out of the office for 3 to 4 days. With live online training, travel is avoided reducing disruption to the day-to-day responsibilities. As time is precious in life sciences this benefit means you as the learner can gain new skills and knowledge whilst carrying out your normal role with minimal disruption.
5. Save on costs
A live online learning course provides savings in two areas helping stretch any training budget. Firstly, courses are usually cheaper than classroom training because the course does not require a venue and trainer travel. With less overheads, savings can be passed on to the learner. Secondly, as the training can be completed from home or in the office there is no travel cost incurred getting to the classroom venue.
Conclusion
Live online training is a great learning tool to help you and your team learn new skills and knowledge, supporting them grow and develop. If done correctly it can help be interactive and engaging for learners as you have direct access to the trainer and should have other online learning tools available to you. When the content is broken up into bitesize chunks
Written by Alexander Pearce
Alex is a Director at Educo Life Sciences and has extensive experience of designing technical training programmes for the pharmaceutical, biotech and medical devices industry. He has developed both classroom and online training to support the development of life science professionals.