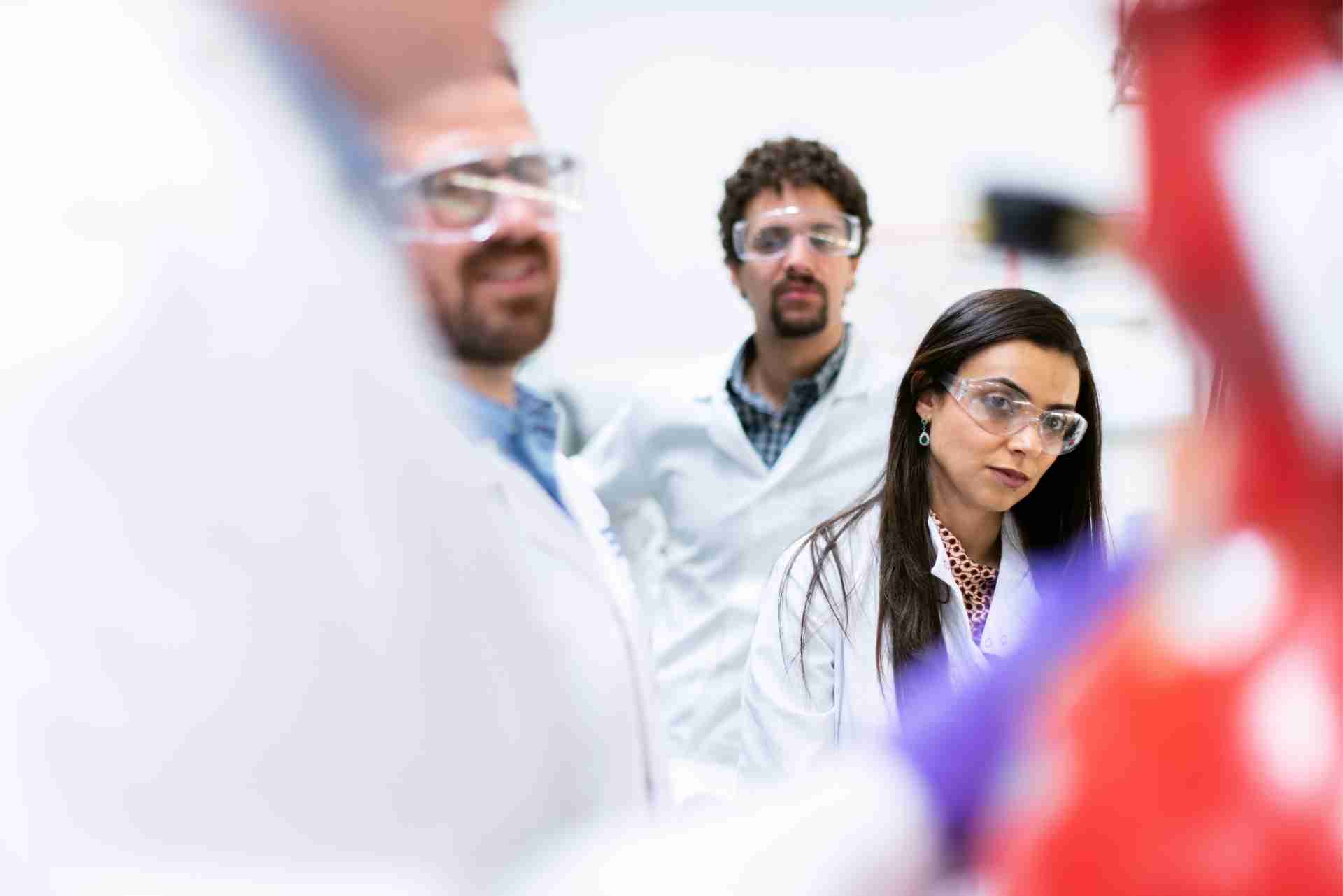 07 Jun
Biopharmaceutical Career Advice: Bioprocessing
An interview with Educo Life Science Trainer Margit Holzer
We interviewed Educo Life Sciences trainer Margit Holzer to get her views on a career in the biopharmaceutical industry, specifically manufacturing. Margit discusses her career experiences and provides some advice for those starting out in biotech. She also discusses future trends such as cell and gene therapies and industry 4.0.
Watch a snippet of the interview here:
Why did you enter the biotech industry?
This is a long story. When I was 15, I was enthusiastic about biology, cells, plants and metabolism. Consequently, this made me think about a university career studying biotechnology. Also, I am somebody who likes to build things and if you want to create something in this area you need the technology. Biotech combines technology and biology and this was the right career path for me.
How has the biotech industry changed during your career?
There have been a lot of changes. I started my career in the early 90s where we had mainly E. COLI expression systems for recombinant proteins and Yeast systems. For recombinant antibody production, for instance, the first system was hybridoma systems with very low productivity and very high product heterogeneity and high risk.
With the further development of recombinant cell culture products (mainly expressed in CHO cell lines) reaching expression rates of grams per litres, triggered a lot of changes in the industry and also within my career. During the early 2000's most products in development were monoclonal antibodies, other types of antibodies (like antibody fragments, nanobodies) or derived products like fusion proteins or Antibody Drug Conjugates (ADCs). And now we see cells and viruses for gene therapy and cell therapy, which are much more complex products that are used for the treatment. With this complexity we have new production systems, which is a major change. As a result, we have had to adapt our production systems, scale and competences.
I'm sure there's a lot of people who are at the beginning of their career as an apprentice or just graduating from university and working on biotech products. What would be your advice to those early on in their careers?
I think one decision to make is whether they want to become a specific expert in a particular area such as upstream or in analytics. An alternative is progressing in a more general such as a management position. Here you would be managing projects as they evolve and understand production sites as a whole. The two areas require different career pathways, so it is important to know what you want to do.
Ultimately, it is very important to be curious and inquisitive because, as I mentioned before, there are a lot of changes ongoing within biotech such as the expression systems. So, my advice is to always be open minded and eager to learn.
"Ultimately, it is very important to be curious and inquisitive".
What are the pros and cons of working in biotech?
I have never regretted to be in this area, and it was always exciting and challenging. Throughout my career I have worked globally and really enjoyed working with many different cultures. This human aspect and working with different teams has always been great and is something I appreciate.
Generally, working quickly and efficiently is important. This requires sufficient and constant energy to ensure you are in the biotech race.
What are the exciting growing areas in the next 5 to 10 years?
Cell and gene products are growing in number, and they are more combinatory (like mRNA combined with lipids), more complex products. As a result, they require additional tools and technologies for production. New analytical tools are required to characterise and release products. New supply chain requirements. So, with these new cell and gene products, a completely new environment is required to support the manufacture and release of these products.
There are also many new ways of producing biotech products due to industry 4.0 such as more automation, more trending, more real time control strategies and online analytics. Initially, the biotech industry was slow to adopt tools of industry 4.0 because of high variability of production processes, control tools and regulatory hurdles. The regulatory element has been changing a lot and is going forwards.  Ultimately, these systems and industry trends that come to biotech can really change how we develop products and how we produce them.
With changes in technology, the availability of new materials/systems, control, simulation and big data tools, the industry is able to meet the demands of biopharmaceutical products (faster, more successful development and reduced production costs). In addition, with technologies that shrink production systems it allows them to be more flexible and portable.
"with industry 4.0 such as more automation, more data exploitation and process/product understanding, more real time control strategies and online analytics".
You mentioned cell and gene therapies being a growing area. What are the biggest challenges when working in cell and gene therapies when developing and manufacturing them?
Finding the right organisation that has the experience in;
expression cell lines,
viral vector constructs,
flexibility and know-how to design and produce different sero-types,
knowledge about scale-up technologies,
regulatory requirement and,
last but not least sourcing of critical materials.
Also, all the analytics that go with cell and gene development. Understanding all the safety risk associated with cell and gene products and the process. We must be aware of the contamination risks in terms of sourcing, and animal derived products. We do not have standardised analytical methods for analysing such products, so we must create them, and we need to understand the limits of these methods.
Another element is the strategy of getting sufficient product for toxicology and clinical studies and market supply. When you work for instance with for adeno associated virus production adherent cell systems can be sufficient for early stage development, however suspension cell cultures which allow for significantly higher productivity might be obligatory in a later project phase. Understanding impacts of such a production system choice on timelines, supply  and regulatory risks is key to make the best choice in your situation.
What are your top tips for people moving into those products?
First a passion for biotech!
Second curiosity to understand the products (e.g.: structure, composition) to be expressed and produced, how these products are applied to patients, what are their mode of action, their critical quality attributes? Which expression systems can be used?, etc.
Third having sufficient patience and working capacity to contribute to a successful product development – it is always teamwork!
Margit is a course leader for the following courses:
Biopharmaceutical Process Qualification and Validation
Upstream Process Development for Biopharmaceuticals
Continuous and Intensified Biomanufacturing