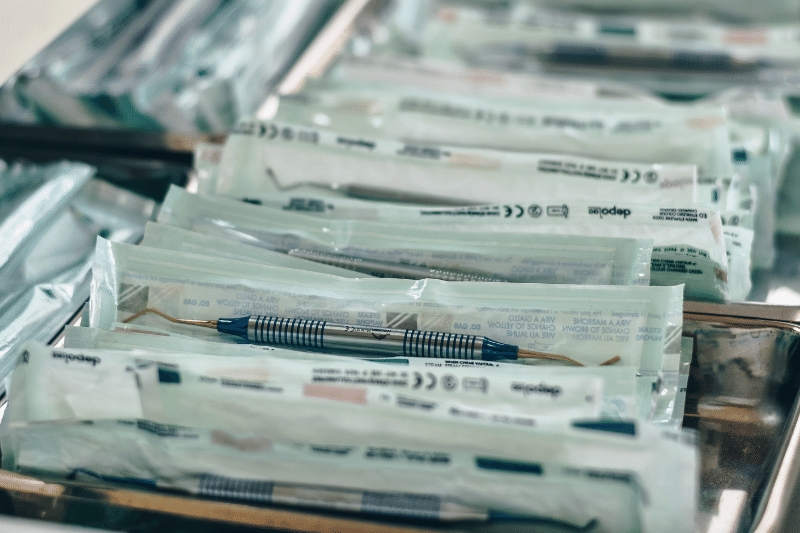 30 Nov
A Short Guide to ISO 10993 Biological Evaluation of Medical Devices | Aims, Challenges and Top Tips
Interview with Jeremy Tinkler from ICON
ISO 10993 Biological Evaluation of Medical Devices lays out a set of principles to minimise the risk of the materials used in a device. The aim is to ensure the device is safe toxicologically and safe when it comes into contact with human tissue/blood. Applying ISO 10993 is very challenging with many professionals misinterpreting the standard leading to them conducting tests that are not required.
We interviewed Jeremy Tinkler who is Director of Regulatory Consultancy and Quality Assurance for ICON Plc. A Key area of responsibility in Jeremy's role is biological evaluation of medical devices. In the interview, Jeremy provides answers to the following questions:
What does the ISO 10993 standard do or aim to do?
Jeremy discusses the main aims of the ISO standard and explains that there is not a one size fits all approach. It is up to you the manufacturer to determine the level testing required examining both toxicological hazards and biocompatibility.
What are the main challenges and common mistakes?
Jeremy identifies the most common pitfall is that people often misinterpret the standard. An example being that people assume the standard is a box ticking exercise whereby you do all the tests, and your device is safe.
How has the standard changed recently? What does this mean for device manufacturers?
The most recent changes to the standard address risk management. These are parts 17 and 18 of the standard.
Does following the standard to the letter result in a compliant product?
Jeremy explains the standard is not as simple as this. Following the principles is key but interpreting the standard and how it impacts your device is critical.
What are your top three tips for navigating ISO 10993?
1. Follow the principles. Make sure you gather the information and conduct a gap analysis as early as possible. Then develop your biological evaluation plan early.
2. Be careful how you define your data gaps, and the data sets you need. There are pitfalls in some of the areas you are working on – Sometimes you get unexpected results or unhelpful results, so you really need to think about what you are doing. Don't do a test if it isn't required!!
3. When you are analysing your data, make sure you fully understand your acceptability criteria. Then you can answer the question – do the results meet the acceptability criteria?
Watch the interview on ISO 10993 (biological evaluation of medical devices) below.
Learn more about the course: Understanding Biocompatibility for Medical Devices
To view all our medical device courses follow the link below.
View our Medical Device training courses